Going to an NVMe Plugfest to gain compliance test results for your equipment? Get the right kit and advice to make sure you are ready to pass!
The hot-plug challenge
Hot-plug of PCIe devices is a fairly new requirement, and not all devices and hosts are fully compliant yet. In addition, the number of test scenarios required for a pass at future Plugfests is likely to increase year-on-year.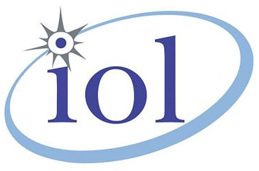 As of Plugfest #4 (June 2015), a simple set of hot-plug scenarios needed to be passed. Hot-plugging a PCIe device is a complex test scenario; not everyone passed the test station at Plugfest #4.
Plugfest #5 (February 2016) saw an extension of the testing, requiring multiple insertion–removal cycles, for each of four different hot-swap speeds. This significantly increased the chances of spotting failures in the hot-plug process.
The tests are undoubtedly going to get more rigorous at future Plugfests, so now is the time to get on top of your testing and be confidant that your device meets the specification!
"The support that Quarch is providing to the UNH-IOL and the NVMe Integrators List program is enabling us to implement new types of testing that help prove the reliability and robustness of NVMe. The Quarch Torridon tool allows us to test the hot-plug features that are so important for enterprise SSD implementations."
David Woolf, Research and Development of Storage and Mobile Technologies, UNH-IOL
The best way to ensure a pass at Plugfest is to do plenty of testing in advance! Here's what you'll need to run the tests in your own lab:
For latest application note refer the below link
https://quarch.com/file/an-003-nvme-plugfest-testing