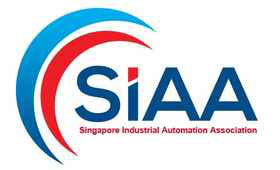 About Singapore Industrial Automation Association:
Incorporated since 1982, Singapore Industrial Automation Association (SIAA) is a professional association for companies and professionals in the Automation, Internet-of-Things (IoT) and Robotics sectors. To date, SIAA has about 500 active member companies and professionals, representing different industry verticals such as smart cities, buildings, logistics, retail, transportation, tourism, healthcare, and manufacturing.
SIAA plays a crucial role in galvanizing the Automation, IoT and Robotics business community, through its extensive line-up of highly-valued programs and events.
Goplam Embedded Systems Pte Ltd., is member of SIAA : http://www.siaa.org/cos/o.x?c=/wbn/pagetree&func=view&rid=1061261
Contact: Phone: (+65) - 62951646,
H/P: (+65) 9184 7992/9649 7444
Email: sales@embeddedsingapore.com
Web: www.embeddedsingapore.com

About Singapore Semiconductor Industry Association
Singapore Semiconductor Industry Association (SSIA) is the voice of Singapore's semiconductor industry and is committed to support this important sector in Singapore in order to facilitate substantial growth of the whole semiconductor economy of the country. SSIA brings together industry players, academia, and government agencies. Major activities focus on industry and talent outreach and continuing education, as well as to collectively address industry needs. SSIA is a platform for members to reach out to new business opportunities, industry alliances, and partners. It provides networking and relationship opportunities beyond the boundaries of Singapore. SSIA members today include companies and organizations throughout all parts of the complex and comprehensive value chain – IC design companies, Manufacturers, Fabless companies, Equipment suppliers, Photovoltaic and LED companies, EDA and material suppliers. Training and service providers, IP companies, Research institutes and Academia, as well as individual members.
Goplam Embedded Systems Pte Ltd., is member of SSIA : https://ssia.org.sg/ssia-members/
Contact: Phone: (+65) - 62951646,
H/P: (+65) 9184 7992/9649 7444
Email: sales@embeddedsingapore.com
Web: www.embeddedsingapore.com