Axivion is the technology leader for next generation static code analysis . In addition to classic analyses such as MISRA, AUTOSAR C++14 or metrics, Axivion Suite exclusively allows you to check the compliance of your software architecture. With additional checks for clones, cycles or unreachable code, you will always be able to prevent software erosion in your development projects.
Our Professional Services team can help you integrate Axivion Suite into your existing environment, locally, into your CI pipeline, or as part of a cloud-based DevOps pipeline. Tens of thousands of users worldwide rely on Axivion Suite. With four research and development sites in Germany, a globally active Professional Services team and an international network of distribution partners, we guarantee our customers optimal support.
The Axivion Suite gives you the full range of Axivion analysis tools in one box. The Axivion Suite includes static code analysis, architecture analysis and effective tools for the detection of code smells. Hereby, Axivion Suite helps you to identify technical debt or to avoid them from the outset in order to keep your software project maintainable and expandable in the future. For development in safety-oriented environments, the Tool Qualification Kit can also be added.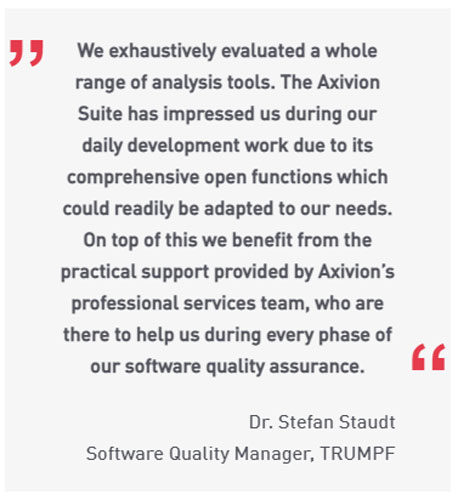 With the defect analysis, you can identify weaknesses in your software project. With the metrics you can generate quantitative information about the internal quality of your software, and you can achieve compliance with the coding guidelines through the style checks. In addition to the predefined compliance checks for MISRA, AUTOSAR C++14, CERT, CWE, ISO/IEC TS 17961 or metrics like HIS and McCabe, and tracking memory leaks, you can also set and check your own rules with the Axivion Suite's rule editor.
TUEV certificate for: Static Code Analysis (SCA) Package certified according to ISO 26262, IEC 61508, IEC 62304, EN 50128 and EN 50657

Axivion's Coding Guidelines cover 100 per cent of the automatically checkable rules for MISRA C:2004, MISRA C:2012 (including MISRA C:2012 Amendment 1 Security Rules and MISRA C:2012 Amendment 2) and MISRA C++:2008 in consideration of MISRA Compliance:2016 and MISRA Compliance:2020 as well as the automatically checkable rules for AUTOSAR C++14 (17.03, 17.10, 18.03, 18.10 and 19.03), as well as many of the decidable rules for CERT C and CERT C++ and ISO/IEC TS 17961 (C Secure Coding Checker). An extension to include custom coding guidelines is also possible. In addition, the Common Weakness Enumeration (CWE) focuses on the analysis of security vulnerabilities.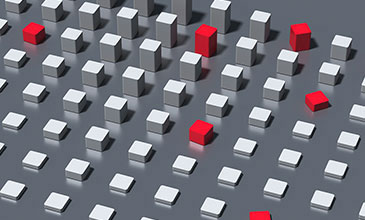 The Axivion Suite includes rule sets for lots of common software metrics. This includes metrics based on lines and tokens, nesting, cyclomatic complexity, control flow or golden oldies like Halstead metrics. Even whole rule sets like HIS are supported.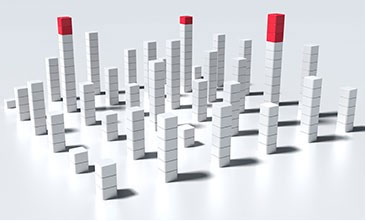 The defect analysis checks the source code for potential runtime errors. The analyses include scalable data and control flow checks. These allow errors such as out-of-bounds access or division by zero to be detected early.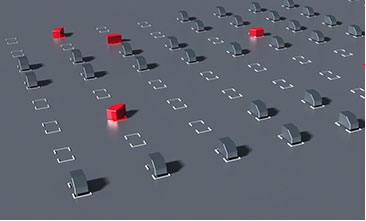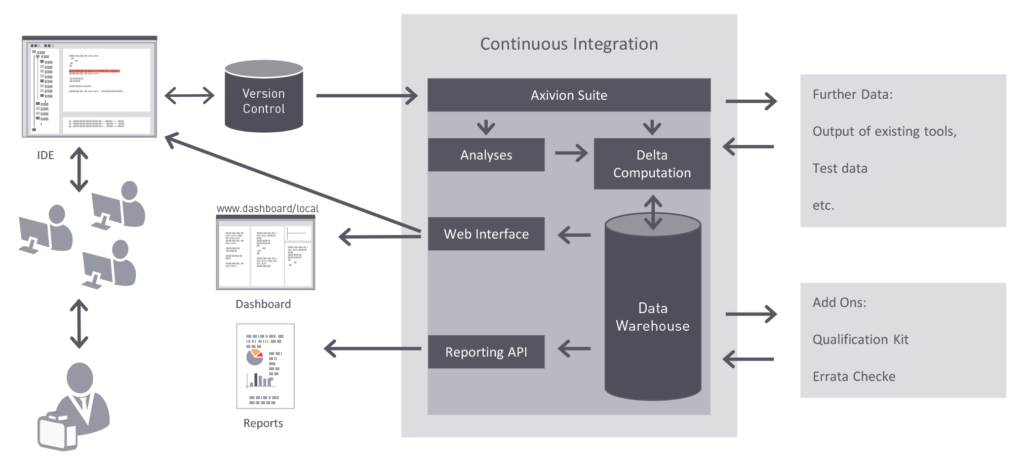 The Axivion Suite also includes integration into IDEs like Eclipse or VisualStudio, as well as a delta analysis. The delta analysis makes it easy for developers to check the changes between two versions of the customer's project. This mechanism is of great help for measuring the improvement in code quality between versions, and also for tool introduction and acceptance in development organisation.
Axivion Suite uncovers technical debt and stops software erosion in your projects.