Gopalam Embedded Systems Pte Ltd (GES) is ITTIA's Certified Partner

Accelerate Innovation with ITTIA
ITTIA is revolutionizing the future of embedded device data management on the Internet of Things (IoT) through its ITTIA DB line of advanced, secure products. ITTIA DB is secure embedded data management software enabling embedded systems and intelligent device manufacturers to gain real-time insight into the system, continuously monitor live data, query for interesting events, and securely store information. Its ease of use, security, and simplicity provide developers with exceptional productivity and certainty when developing secure embedded systems.
Mission-Critical Systems Run on ITTIA DB
Develop for Performance, Reliability, and Security
Mission-critical IoT device applications require a specialized secure embedded data management software platform. At ITTIA, we help intelligent system developers to build and deploy secure embedded systems that combine time-series data management, real-time data processing, and secure data streaming intelligence. The unique security features of ITTIA DB are designed to thwart malicious attacks aimed at disrupting device data management services.
ITTIA Time Series and Real-Time Stream Processing Database
The Software Development Kit (SDK) for Building Embedded Systems and IoT Devices
ITTIA provides secure time-series data management and stream processing software for edge IoT devices running on microcontrollers (MCUs) and microprocessors (MPUs). It enables embedded systems to monitor, process, act upon, and manage data. ITTIA database technologies are a modern development platform—seen as a symbol of speed, security, and ease—supported by a reasonable, cost-saving business model.
ITTIA DB is the secure platform for IoT device real-time data management. ITTIA DB IoT for MCUs is a high-performance time-series software development library for real-time resource-constrained microcontrollers, and it supports most 32-bit microcontrollers. ITTIA DB SQL for MPUs is the time series data management platform for building smart IoT device applications.
Shield Edge Data with ITTIA DB Security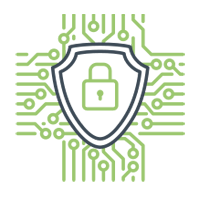 ITTIA security protects embedded edge devices with advanced and integrated development security practices. By aligning your security strategy with ITTIA, embedded systems' defense against growing threats is protected. ITTIA DB enables manufacturers of embedded systems to master data management security, reliability, and performance while adhering to industry standards. Leverage our data management security foundations, prevent threats from spreading and discover ITTIA DB security value.